Steeped in mystery, folklore of ghosts, and murder; this beautiful bay has a hidden past.
Let others know about this article. Click to share >
'An Port': The Ghost Village of Donegal
Roughly 15 km from Aras BnB in Glencolmcille rests the mysterious ruins of what was once a bustling fishing village. Called 'An Port', or Port Donegal, the remains of this "Ghost Village" have lead to much speculation and folklore.
Whether or not there are ghosts is not as mysterious as why this village was suddenly abandoned after centuries of settlement. An Port is believed to be the first maritime port in County Donegal. The speculation is that this fishing village was abandoned during the infamous Irish potato famine of 1845 to 1852. Whilst many Irish left their homeland during this famine, An Port is different in the fact that the entire village simply upped roots and vanished. Normally there would be some villagers who would stay behind, as is the case with all the other villages in the area.
Make sure to checkout the video for a taste of the views to be found here. 
When you consider the absolutely incredible views, it must have broken the hearts of the inhabitants to leave this stunning place. Perched on a hillside overlooking a cobble-stoned beach with rough jagged rocks and crashing waves, the sheer raw natural beauty of this place inspires wonder.
Nowadays, Port forms part of a hiking route called "The Drum Loop" and provides a great hike back into Glencolmcille along the coast and over a mountain.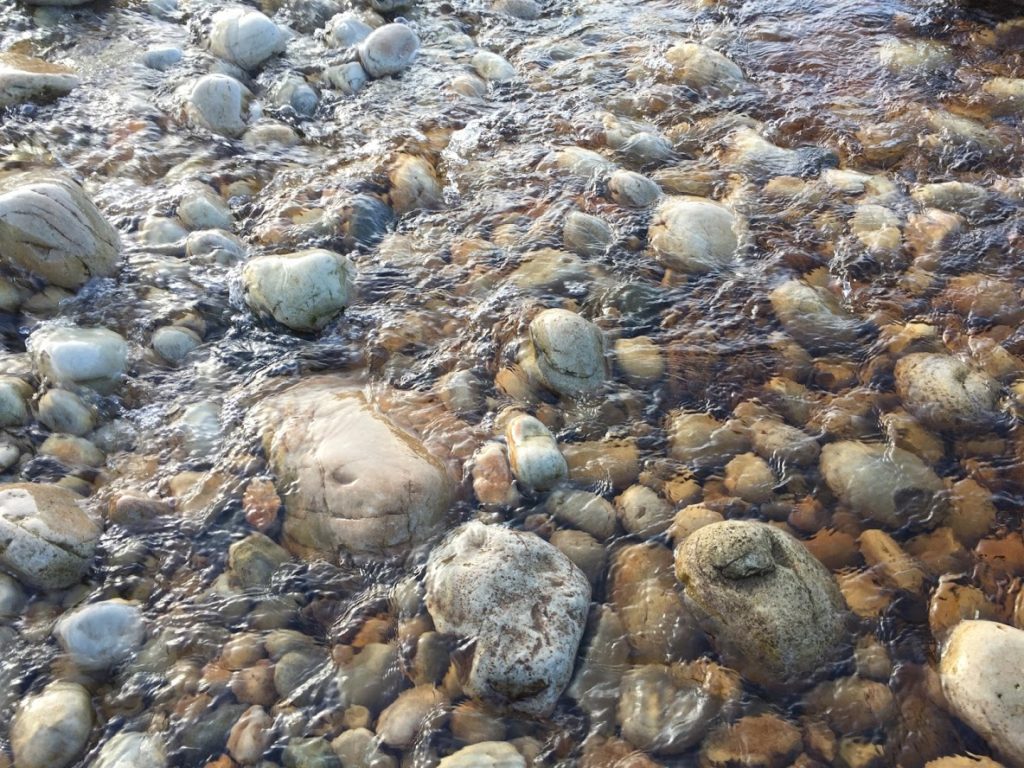 The ghost story that has entered local folklore starts with the death of Siobhan Neill. Siobhan was the daughter of Tarlack, head of the O'Boyle Clan. Records state that she drowned in the 'river' at An Port whilst learning to swim. Anyone who has seen this 'river' would agree that it is much more of a tiny stream which led to a lot of speculation. How anyone could learn to swim, let alone drown, in this river is topic of much debate.
There is an alternative explanation to the way she drowned that is much more sinister. There is evidence to suggest she was being forced into an arranged marriage and escaped to An Port. Rumour has it she was followed by the man she was meant to marry, who went on to drown her for running off and shaming him. Legend has it her spirit still walks these hills.
Keen to experience this place for yourself? Book your stay with Aras BnB. We're a short drive away.
Let others know about this article. Click to share >