Located near Killybegs harbor town, Donegal
In this article, we cover everything you need to know to have a great day at Fintra Beach. We walk you along the beach, show you some of the awesome rock pools, walk down to the lagoon, and even take a dive into the water to show you some of the incredible life under the water. Not a fan of reading? We have you covered with a full video article just below. Let's jump in.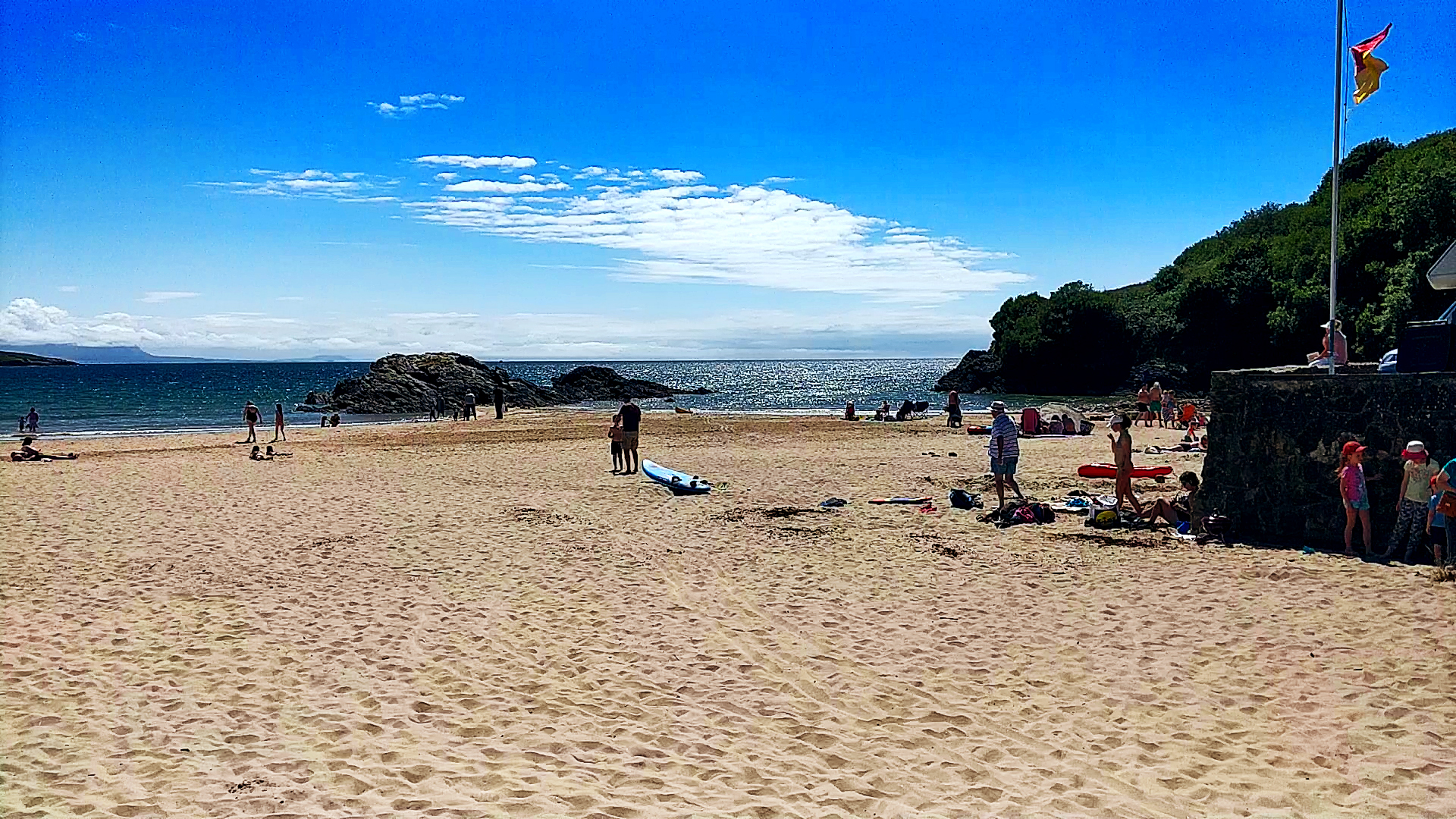 So, you're looking for a good beach to add to your vacation in County Donegal, Ireland? You're in luck with Fintra Beach. 
Easily one of the best choices for an overall day out as a family, as well as a great choice overall for a walk down the beach or even a swim. Yes, plenty of people swim here in the summer months with nothing more than a swimsuit. You'll notice I wear a wet-suit in the video linked below but that's only to stay in the water for hours while filming. The summer months from July to as far as November see acceptable water temperatures of around 17°C.
Sit back and enjoy our video tour, or skip further for directions, accessibility, and tips to make the most. From 4 minutes onward in the video, we show you the underwater beauty of this Beach.
Video tour. (underwater from 4 mins + )
Located about 1.5 kilometres outside of Killybegs (the largest fishing harbour town in Ireland), this beach offers a great day out. Killybegs is only a short car ride away and offers great places to eat, grab a coffee, or enjoy some of the sights around the harbour.
Fintra Beach offers over 500 meters of luscious sandy beach. The side nearest the car park has a couple of rock pools and rock structures that adorn the beach. At low tide, these will mostly be exposed, but come at high tide and the rocks will sit in the shallow waters. These rocks make for an interesting feature to swim around or snorkel in and among. Children, and admittedly even adults, can often be seen swimming to these rocks and then climbing onto them to enjoy the view. This side of the beach also has lifeguards during the summer season, making it a good safe choice. Lifeguards are active in July and August 12:00 noon to 6:30pm.
Down the far end of the beach, there is a lagoon, as shown in the video above. The lagoon side of the beach doesn't get as many people, probably only due to being further from the car park, but it offers shallower waters and beautiful views. Be sure to check it out while you're there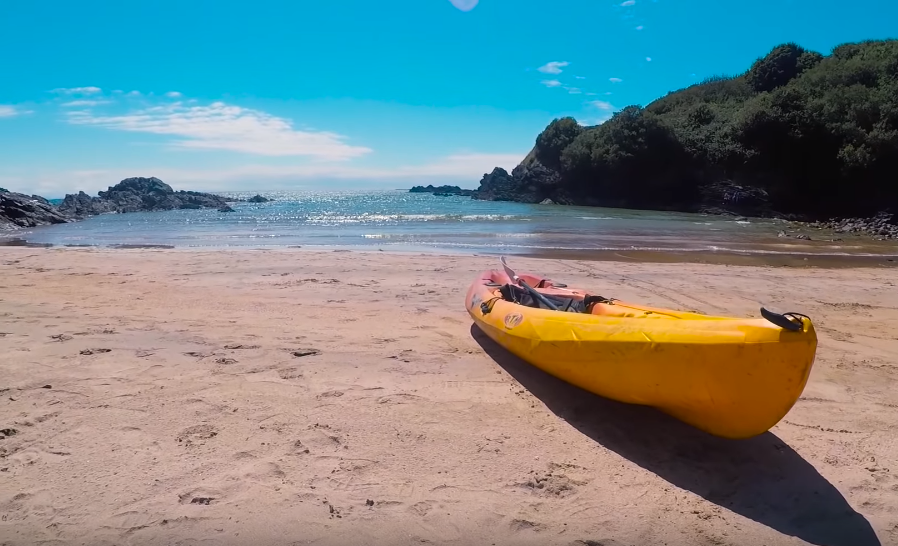 Be mindful in the summer months that the car park only caters to about 30 cars which can be a little problematic at the weekends. Out of season, there tends to be no problem getting a spot to park.
Assuming you visit during the summer months, you may have to park nearby and walk down to the beach. Compared to our article covering Silver Strand Beach, Fintra Beach is easier to get down to as there aren't the 170 or so steps. Fintra has a small ramp down to the soft sands, meaning even wheelchair users are able to enjoy this beach.
The beach has several portable toilets stationed near the car park which is always useful.
Getting to Fintra Beach is really simple. If you're travelling there from Aras BnB, its as simple as heading left as you come out of our driveway. This road takes you past a lake called Loch Auva and lasts for about 7 km. After you see the lake on your right, you will soon be met with a T-junction. At this junction, turn right and follow signs to Carrick. Continue through Carrick for a few kilometers and keep an eye out for where the road does a slight left turn to stay on R263 to Killybegs. 9.6 kms further, you will see a brown sign post pointing to "Fintra Strand". turn right at that sign and you will have a short stretch of reasonably steep road leading down to the beach's car park. 
If you're looking for other things to do in the area such as eat, drink, or visit other attractions, be sure to check out our page of local attractions.
Looking to visit? Book your stay with Aras BnB. We're 30 mins away, with plenty of other local attractions